Believe it or not, almost every single account has Instagram ghost followers. It's true, these inactive accounts are common on social media and often impossible to avoid.
But are they really all that bad?
Well, they can inflate the number of followers, but brands and influencers already know the potential risks associated with ghost followers.
In other words, while everyone appreciates new followers, these inactive accounts can wreak havoc with engagement.
Let's take a closer look at what you should know about Instagram ghost followers.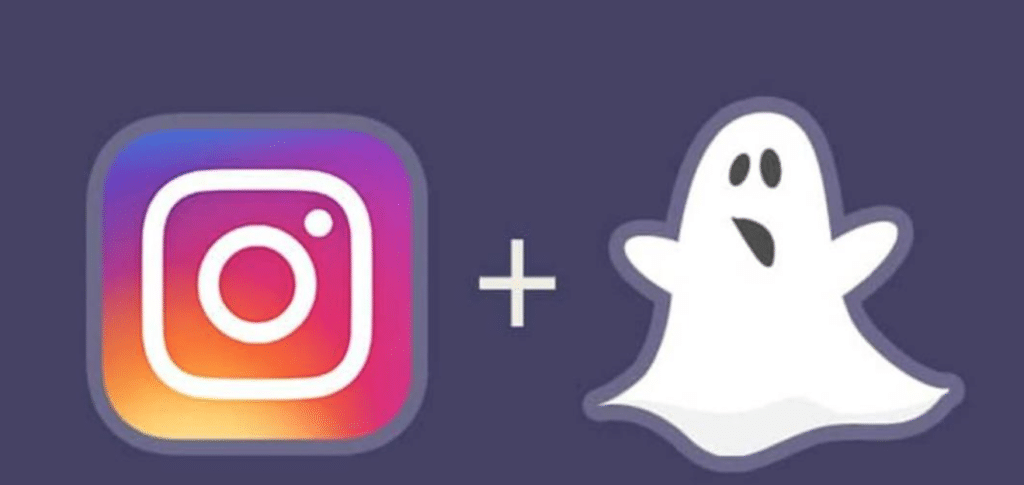 Cleaning Instagram Ghost Followers For a Better Engagement
The truth is, most ghost followers on Instagram are there because brands or influencers have purchased followers or likes.
With this in mind, these same brands, etc are now busy trying to identify and remove fake accounts to help maintain their reputation.
What Is a Instagram Ghost Follower on Instagram
In case you might be asking yourself, "Ghost follower" refers to an inactive account that does not contribute to likes, commenting or posting content.
Although you will find these inactive accounts on every social media platform, Instagram ghost followers are especially common. And while they might seem harmless at first sight, studies show that more than 38% of accounts on Instagram are either inactive or completely fake!
That said, in order to clean up engagement, it's essential to remove accounts that do not partake in commenting or liking posts. What's more, reach is everything on social media and inactive accounts do little more than reduce this reach on Instagram.
Instagram Ghost Followers Are Impacting Your Engagement
Some users just want the dopamine that comes with likes or follows and let's be honest, we all know about this feel-good factor.
However, brands and influencers will often try to build their online presence or perception of popularity by purchasing ghost accounts.
For the most part, these accounts are created by bots but they do not interact with other accounts. That is to say, if you purchase ghost followers and post photos to Instagram, these "followers" will never interact with this content in any way.
It is Not Worth Buying Fake Ghost Followers
In this sense, having a legion of followers and yet few comments or likes suggests an account may not be as credible as the follower-count implies.
That being said, Instagram also calculates engagement metrics on accounts and posts which means that you can also be punished for having ghost followers.
Once again: a high number of followers combined with a low amount of interaction will usually mean that your posts are less likely to show up higher in the main feed.
With this in mind, the engagement rate is far more important than the number of followers. After all, engagement determines whether people even get to see your content and Instagram ghost followers will only harm the prospects of featuring higher up the feed.
The image below shows how much engagement most profiles have when they reach a certain amount of followers.
Do You Have Instagram Ghost Followers?
If you've noticed a steep decline in terms of the number of likes etc on Instagram, you might want to investigate the legitimacy of your followers.
You see, Instagram algorithms want to identify what keeps users attention and a low engagement score will only make them want to restrict the reach of your account.
And this goes for brands just as much as influencers or recreational users, especially if the number of inactive users is high.
As for why this happens, Instagram knows that real followers can feel disillusioned when they see a brand risking their reputation by purchasing followers.
In fact, research shows that most online users value authenticity just as much as the quality of whatever product or service that brand might provide.
Instagram Ghost Followers on Your Profile
Now, if you happen to find ghost followers, you should know this might not be your fault. As already mentioned, everyone has ghost followers, whether they buy them or not.
The truth is, wherever there is attention, there will be ghost followers on Instagram.
More specifically, this sometimes happens when unethical users try to exploit this attention and begin spamming accounts with follows in order to gain traction.
But since these accounts are inactive, a small number of Instagram ghost followers won't really do much to harm your account. Meanwhile, a large number of such followers will have implications that often detract from your reputation and encourage Instagram to restrict your reach.
Moral of the story: buying fake followers might have seemed like a good idea some years ago but ghost followers pose nothing more than a problem to any Instagram account.
How To Remove Instagram Ghost Followers
Firstly, it's not a bad idea to begin this process by calculating the percentage rate of engagement on your account. Here's a quick formula to explain this calculation:
The aggregate number of likes ÷ Average number of Followers x 100
Next, you might want to scroll down through your list of followers and click into any accounts that look suspicious or irrelevant to your niche.
If this account has not been active recently or has no information in the bio, this is sometimes a ghost follower. Now, this is by no means an easy task, for some genuine followers are less active or particular about things like completing their bio.
However, you can also use their follower count and the frequency of posts as another leading indicator in terms of whether the account is a real user or not.
In case you might be wondering, fake accounts will typically have just a few images and a small number of followers. What's more, they will follow a disproportionately high number of users.
When it comes to removing these inactive users, you can start by quickly blocking the user.
At the same time, prevention is always a lot easier than removal and with this in mind, here are some simple ways to combat inactive accounts and ghost followers:
Using Software to Remove Instagram Ghost Followers
While there is software that "unfollow users", it's best to avoid these tools as they are not always accurate and can end up unfollowing people that you wish to follow.
Just so you know, these tools will remove followers that have a low level of engagement but you might want to use this tool for a "once-off" task rather than a weekly purge.
Make Quality Content
You can improve your reach and engagement on Instagram by improving the standard of your content. It might seem rather obvious but it's important to remember that creativity and passion will always outlast any amount of paid advertising!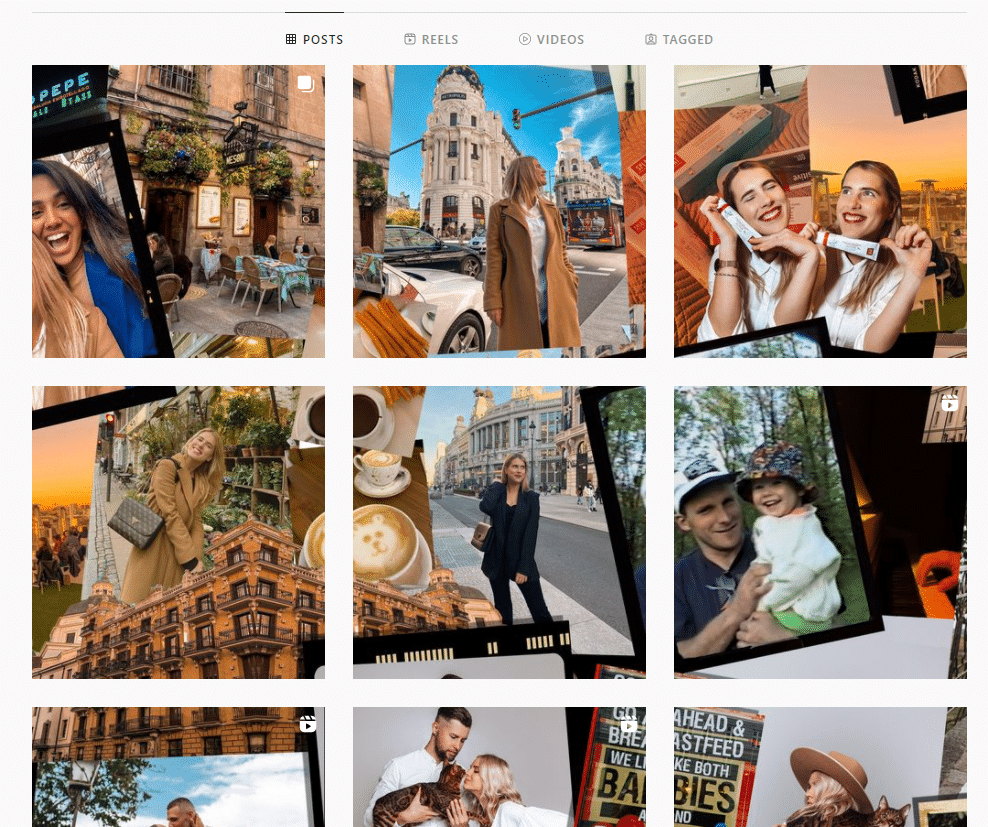 Perform Regular Checks
Try to log into your Instagram account as often as possible. When you pay regular attention to progress in terms of likes or comments, you will have a much greater understanding when it comes to the authenticity of your followers.
Complete the Bio To Avoid Instagram Ghost Followers
Your first impression comes from the profile picture but try to remember the power of a decent bio. You simply must complete this section and let people know who you are, what you do and what makes you so interesting to follow.

Use Correct Hashtags
You might not escape the clutches of ghost followers with the correct use of hashtags but you can at least improve your engagement. After all, using the right hashtags will attract like-minded users who are more likely to engage with your content.
Avoiding Instagram Ghost Followers By Posting Relevant Content
Ensure that all of your posts are relevant to whatever users find in your bio. For instance, if you say that you are an "outdoor adventurer", the majority of your posts should be about nature, outdoor gear or just getting outdoors in general.
Don't Forget Captions
Believe it or not, users most often want to know about the story behind a photograph.
You should never assume they already know this story and take every post as an opportunity to engage with followers and start a conversation by writing a great caption.
Instagram Ghost Followers Hate Comments and Questions
Don't forget that Instagram is a two-way platform. If you fail to realize that followers want to be heard, you are missing the point.
For this reason, always take time to engage with fans in the comments and try to ask questions from time to time – even just to show followers that you care about their opinion.
Follow Others
While it's important to cut down on ghost followers on Instagram, it's equally important to connect with like-minded users. In fact, you even gain more followers when you follow other accounts and engagement should also increase when you follow active accounts in the same niche.
Needless to say, these are just a few ways to clean up an account and improve engagement. And when you boost the number of real followers on Instagram, this inevitably reduces the impact that Instagram ghost followers might have on engagement levels.
Final Thoughts on Ghost Followers
As you can see, Instagram ghost followers on Instagram are almost impossible to avoid.
However, they are also impossible to ignore in the long term and will inevitably damage the reputation and reach of an Instagram account.
Either way, it makes sense to remove these inactive users and put time into attracting real followers. After all, the future of your reach, engagement and credibility on Instagram depends on it!