Instagram is becoming a very valuable social media platform for distributing pictures and videos while getting attention from massive audiences.
While Instagram encourages to publicly share your content with your followers, their team also lets its users have a private profile. But how to see private instagram?
If you want to view a private IG profile then you should implement a few quick and easy tricks in order to access and see that private content.
Of course, it might take extra effort, but by following some simple steps mentioned in this guide you are going to be able to view private profiles easily!
But before that, let's talk about both the advantages and disadvantages of having a public or private Instagram profile. After that we are going to learn how to see private Instagram profile. 
Public Vs Private Instagram Accounts
Deciding ,whether to go public or private, depends on a lot of factors and your final goal with it.
If you wish to hide your private social life from your friends, family, employers or someone else then it would be smart to go private and hide all of your social life from public Instagram users. Then other users will wonder how to see private Instagram and not yourself.
On the other hand, if you don't care about privacy and don't mind sharing your content in the IG sphere then don't go hard on yourself and don't hide your profile from other users.
Only Make Your Profile Public If
You're a social influencer, a public figure looking for more exposure and engagement with your loyal followers.
You're a business or brand looking to gain more exposure from your targeted Instagram audience.
Also, if you don't mind sharing your personal content with more than 1 billion active Instagram users.
Make Your Profile Private Only If
You care about your personal life and want to share it with only certain people.
You don't want any strangers stalking your profile.
You're not a public figure or influencer.
Having a public Instagram profile is best for all types of profiles and helps a lot in gaining social exposure, raising brand awareness and followers. But you can have a private IG account to show content only to selected people.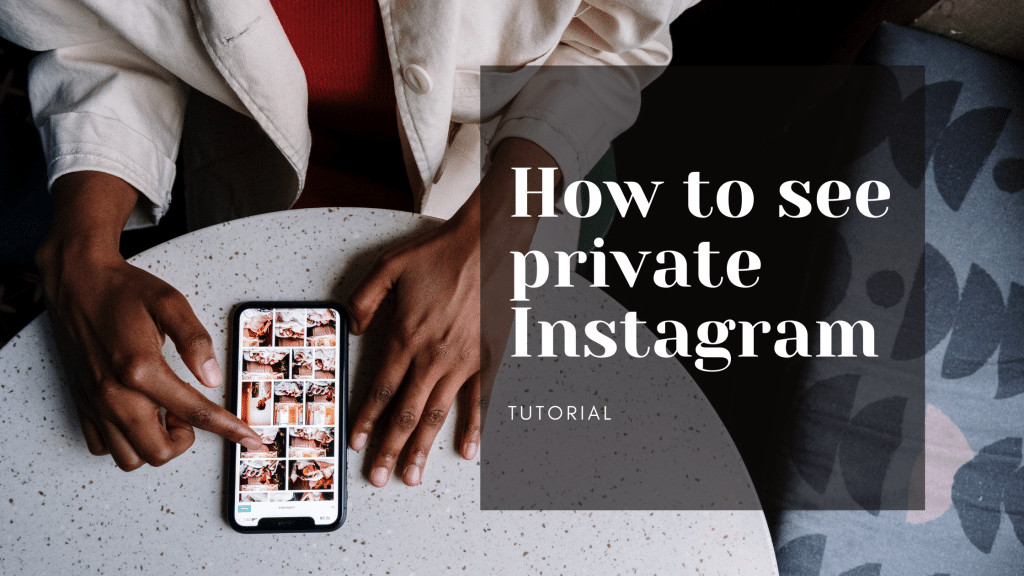 How To Make Your Instagram Profile Private
You can make your Instagram account private by following these steps:
In your Instagram application go to the profile icon located at the bottom right corner.
Tap on the 3 lines located at the top right corner of your screen.
Click on "Settings" at the bottom of your Instagram page.
Click on "Privacy" and then find "Account Privacy".
Turn on the "Private Account" function.
Now, if you have turned on this feature, your Instagram profile is hidden from public access.
How To See Private Instagram Profiles
If you have stumbled upon someone who has a private IG account, but you really want to see what kind of content and life they have, we have a few solutions that you can try out before giving up on this person. We will show you how yo view private Instagram profile.
Simply Send A Follow Request To See Private Instagram
We are pretty sure that by simply following the private user is one of the most effective ways to view their content on Instagram. But be sure to follow these rules to get a 100% success rate. Wonder how this can help to see private Instagram account?
After sending them a follow request just wait for them to approve it. It is even better if you have mutual friends, then it won't take long until they approve your request.
Once approved, you will be able to see their content like posted pictures, stories and view their private Instagram profile.
Remember not to give up if you don't receive the approval immediately. Maybe this certain private IG user is from different time zones, maybe he is just busy and didn't have a chance to approve your follow request.
But if that profile is really strict and doesn't approve no-one expects their friends and family members then write up a private message to them.
Let this person know who you are, why you want to follow him and what interests you. Be you and be real, if they like you being authentic – you will get approved.
Try Searching Their Instagram Username
If the previous method is not for you for any specific reason or maybe it didn't work, you can always try the below.
Find that private Instagram username you wish to follow.
Use Google search or any other search engine to find that username, simply type the username in hit the search button.
Most of the time you will find some kind profile of their elsewhere, there you might see all the content they posted and other important information for you.
Create Fake Profiles
How to see private Instagram account? After sending a follow request and a private message your target didn't answer, what to do? Don't worry, there still are a couple of tricks that you can use in order to view private Instagram profiles.
We can mention that this is not the best way of getting that information, but sometimes it works. To create a fake account you need:
Use a real high-quality picture to make your Instagram profile very appealing.
Choose pictures that reflect your identity, browse for some inspirations over on the IG.
Be sure to set up your account to private, this will create a mystery around your profile.
Now go ahead and send that follow request and a private message again explaining why you want to connect with this certain user.
Use Instagram Tools To View Private Profiles
You can find a lot of websites over the internet that can show you how to see private Instagram account with just a few clicks.
Be sure to take extra caution while browsing over that kind of websites as they may be gathering your private information, but simple anti-virus software should keep you out of any kind of trouble, but that is another topic.
On the other hand, there are some legit websites that can provide you all the information about the private Instagram profile. Just be careful while picking which one to use. Keep an eye for the surveys, if you see one then hop out immediately.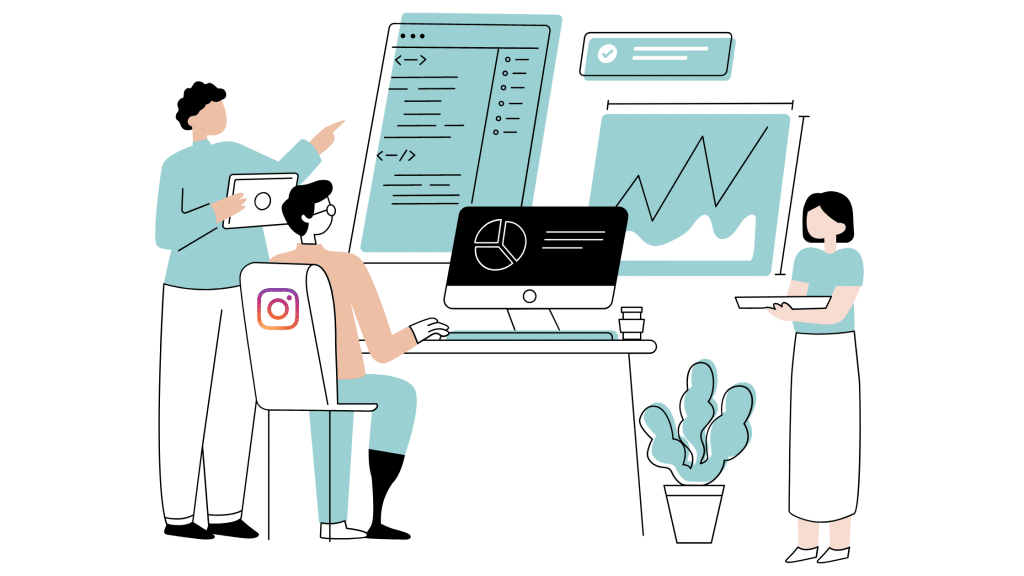 Instagram Doesn't Allow Tools To See Private Instagram Profiles
Our team doesn't recommend participating in any kind of these websites as they tend to look malicious and it isn't worth a risk you are taking.
Also, Instagram doesn't allow third-party applications to obtain any kind of personal user information and data and view private Instagram account.
But if you are keen on gathering private Instagram profile information then do it at your own risk. We, for sure, don't endorse any kind of these web-based applications.
How To See Private Instagram Sum Up
To sum up, by trying all of the methods mentioned above you should be able to view private IG accounts content and other valuable information. We hope that you have learned how to see private Instagram account.
If none of the legit methods worked your last hope is to use the Instagram tools to view private profiles. But again, be super cautions by trying the last method as there are no guarantees that your own personal information won't be taken.
How to build social presence?
However, building your own Instagram profile is the most effective way to gain the trust of other IG users.
If you are big on Instagram then your follow request will have a positive outcome. You can always build your social presence with SocialStud.io.