In today's world, visual marketing is playing an enormous role. Small Businesses are realizing the importance of their social media presence and are actively trying to come up with ways to make a lasting impression on consumers all over. So Instagram for small business became very important to grow your brand.
How are they managing to achieve this? By using social media, of course — but not just any social media platform. Businesses are recognizing the power of Instagram when it comes to marketing and sales. With 800 million potential customers at a given time, who wouldn't want to tap into the Instagram market?
So what attracts everyone towards Instagram? Well, for starters, it's one of the most interactive social media platforms and stands out because it has everything to do with digital media. Let's talk about Instagram for small business.
Instagram For Small Business
Unlike its other counterpart platforms, Instagram uses the power of pictures and videos to communicate and engage people. This works, clearly, because after its birth, Instagram has been gaining a steady rise in membership, business profiles and new businesses.
And there's science behind this too; the human mind retains visual imagery like photos better than it retains prose-like writing or text.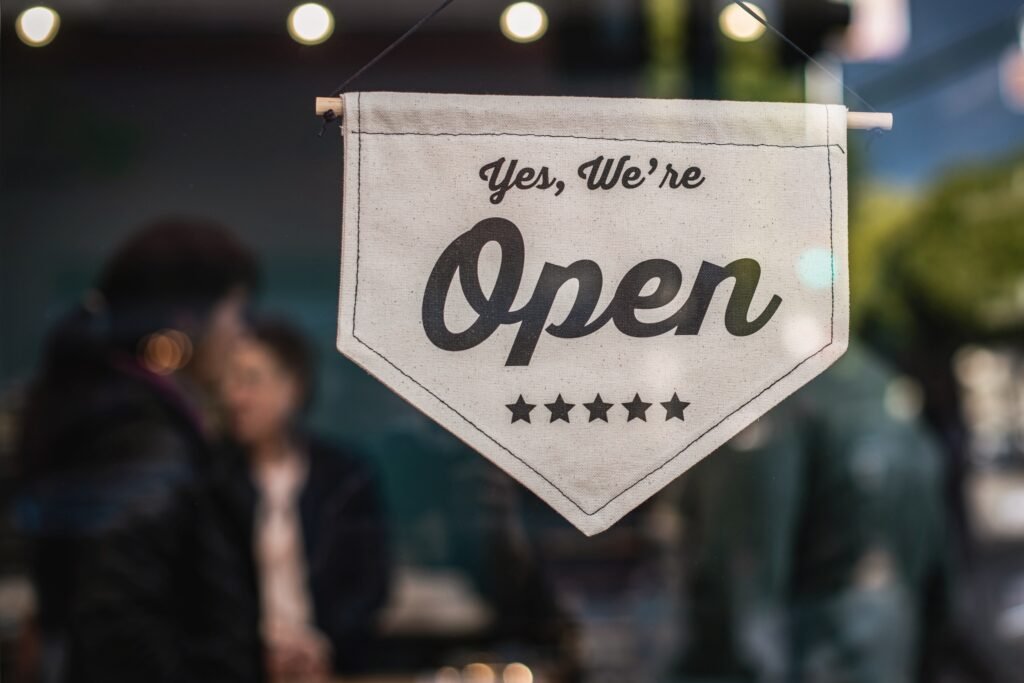 Instagram Features For Small Business
· Instagram photo and video feed
· Stories and highlights
· Follower engagement (DMs, comments, likes, reactions)
· Tools for customization (filters, stickers, emojis)
· Hashtags, Geotags and Profile Tags
Super intuitive, exciting and full of opportunities, the Instagram growth service pros believe that Instagram is a great way for businesses to connect with a gigantic customer base from all over the world. Also, that Instagram for small business is very important and shouldn't be owerlooked.
Because Instagram is one of the social platforms which encourage individuality, eccentricity and creativity, it's the hottest starting point for businesses of any kind, especially small businesses.
And let's not forget the key players to your Insta success story: The Followers
What Are Instagram Followers?
An Instagram follower is an individual who chooses to interact with your profile by following it. Once the individual becomes a follower, they can like and comment on your pictures, react to your stories and highlights, and also interact with you through direct messages or comments.
Instagram followers may simply be a fan who admires your work, a prospective customer looking to shop on your page, or even friends and family who are connected via the platform. Here are some of the popular ways they interact:
· Likes
· Comments
· Reposts
· Shares
· Mentions
· Hashtags
Instagram for small business does a lot of introduction work that a customers needs before decision whether to trust a brand is made.
What Do Followers Do For Instagram Small Business
Contrary to the conventional beliefs of the older generation, followers are not aimless scrollers. In fact, followers are the most important part of Instagram — it was made for them.
If a post tackles a follower's fancy, they begin to engage with it. What's follower engagement you ask? It's a measure of how well your content has been received, and how a follower chooses to express their support and like for it determines your success.
By liking posts, sharing it on stories or sending it to friends via DMs, or even reposting it, followers can help your business thrive. And if your page is all about Instagram engagement, shoppable posts on your pages will receive high engagement from them.
So for a small business to understand why they need followers, they need to focus on making a very bankable Instagram profile — one which pleases, attracts and invites followers to stay on it and purchase from it.
What Role Do Instagram Followers Play For Small Business
Heading onto the real deal: Why are followers important? What do they do? Why do businesses prioritize attracting followers? Instagram for small business can help a lot.
Potential Customers
‍Instagram Followers serve as potential customers. So essentially, more followers mean more customers and this increases your chances of conducting sales. Followers are the market that a small business is on the lookout for to jumpstart their success.
Small businesses use marketing strategies for Instagram success to get as many followers as they can because they're aware of how a large following will reflect when the revenue comes in.
Help You Develop Rapport
Followers can help you develop rapport in the Instagram business world. The more followers you have, the more reliable and trustworthy your business will seem. After all, no one wants to interact with a profile that has just a few followers — who know if they're credible or not?
If you're lucky to have famous people as part of your followers, it works wonders for your brand image. Famous people in a small business's list of followers direct fan traffic towards the company's page, which means more popularity, repute and of course, sales.
Remember Tatti Lashes? Yes — thanks to Nikki Minaj, Chrissy Teigen, Paris Hilton and even Jeffree Starr, it's one of the most trusted eyelash brands out there.
Bring More Followers to Your Small Business
‍A big Instagram following will naturally attract more followers. Followers tend to share posts they've seen, put up stories about the products they like, and entice their own small circle of followers to share their experience. Still thinking about whether or not Instagram for small business works?
So what does this mean for you? Well, if your page is as enticing, exciting and interesting as your business, chances are your followers will be raving about it on their profile through various ways, which will subtly encourage others on their list to go check out what you're all about. In fact, this can also be achieved when you put up engaging promotional campaigns or contests.
Help Your Small Business Get Famous
‍The bigger the following, the bigger the fame. And the bigger the fame, the more bankable your Instagram activity becomes.
A large following makes you famous in the manner that you're liable to special perks and benefits when you cross a certain number of followers. A large following also has social and business value and helps your business be recognized in niches beyond your plan.
Instagram For Small Business Helps Advertise for You
‍Remember when Rihanna introduced her stunning line of Fenty Beauty products?
Because of the absolute commotion and thrill on social media, the first collection was over in just a matter of hours when it hit the stores — all thanks to over-excited followers who shared the hashtags, posts, stories and pictures of the products.
So in other words, if a follower loves your motto, your catalog or your principles as a business, you're going to do great. Now imagine a large group of followers imitating this behavior — instant success! Instagram for small business is very crucial!
Helps You Forecast Your Way to Success
‍Instagram has provided tons of ways for followers to express their likes and dislikes. For businesses, this is great!
Because you know which of your products are more popular than the rest, it helps you make better predictions for your future choices and also helps you decide how to arrange your resources for increased revenue!
It's a great marketing and analysis strategy for better business planning.
How Can Small Businesses Attract A Large Following On Instagram?
Drawing followers towards business isn't as tough as it sounds. It's a demonstration of how sound your marketing strategies are and whether you're utilizing Instagram marketing to the best of your advantage.
Instagram offers various opportunities for businesses to expand and grow their follower base and increase follower engagement. So, Instagram for small business would only do good things.
For small businesses, it's essential to establish ground as soon as they can to ensure that their ROIs are promising and their venture has longevity.
Switch to a Business Profile
‍Instagram introduced the Business Profile not so long ago. Statistics prove that around 21 million accounts on Instagram belong to businesses, which means there's a good reason to use the Business Profile feature.
Using intelligent algorithms to understand user behavior and options to target specific demographics, a business profile easily shows up in suggestions and recommendations to potential followers whose activity mimics the likes of your products and services.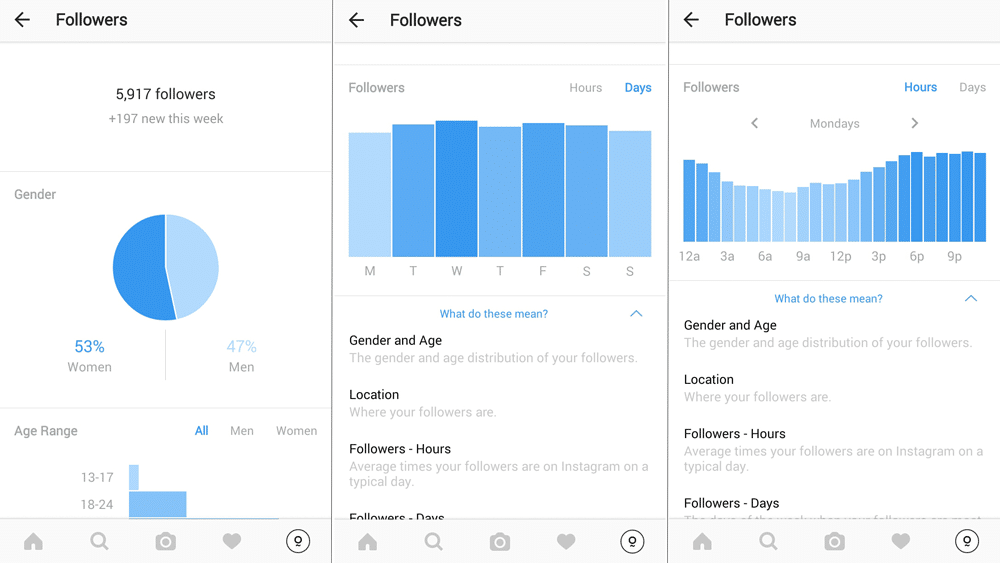 Get Creative with Your Posts
‍The power of Instagram lies in its unique interface that prioritizes digital media as the main mode of social communication. Instagram for small business to get creative.
Instagram offers an insane collection of filters, emojis, editing tools and frames to bring out the best in your videos and pictures. Use these tools to set your own personalized theme and post creative content that catches the attention of your followers and prompts them to share it further.
Besides tools, you can use various forms of recording videos and pictures like Boomerang, SuperZoom, Rewind and many more!
Use Smart Tags to Increase Visibility
‍Instagram allows you to use searchable tags which increase your chances of visibility. For example, the most popular tags are:
· Hashtags
· Geotags
· Profile Mentions
· Location Check In's
Using these tags and adorning your posts with them means that your business's posts will show up in searches relevant to the specific demographics, locations and categories you're aiming for. These tags also help prospective followers and prospective customers search for you easily.
Instagram For Small Business Popular Features
‍Instagram came up with exciting features to increase ways for businesses to interact with their customers. It's a social media platform which incorporates all sorts of visual interaction strategies to bridge the gap between businesses and customers, creating a very cohesive market.
And in a cohesive market, great relationships develop between businesses and followers, leading to follower retention and increased trust. Some features which are received well and have helped draw in followers are:
· Instagram Story
· Instagram Highlights
· IGTV
· Live Story
Introduce Giveaways and Contests
‍Followers love giveaways and contests. In fact, we all do — who doesn't love freebies and promotional packages from cool new brands and businesses?
This strategy is two-pronged. One, it increases the traffic on your page as everyone tries to increase their chances to win, and secondly, by assigning conditions to your giveaways and contests pertaining to sharing, you're asking your followers to increase your visibility and bring in more followers for you. Instagram for small business is needed for giveaways.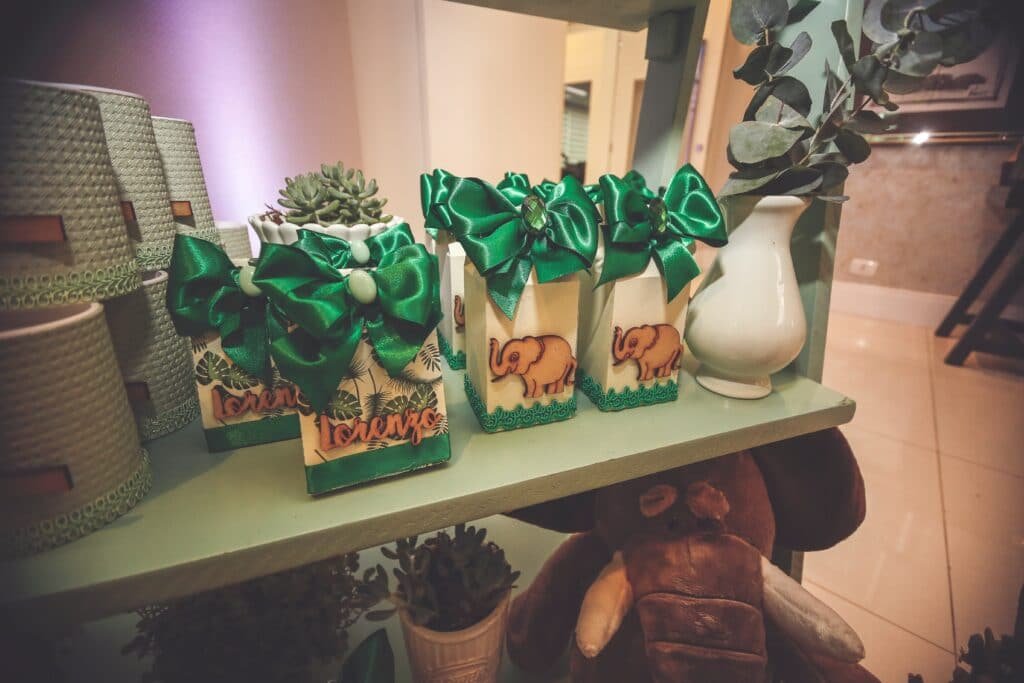 Collaborate With Influencers and Bloggers For A Chance In The Spotlight
‍Many small businesses use the intelligent strategy of approaching influencers and bloggers who have a significantly large following to get them to join their PR list.
This allows businesses to send them promotional packages they can review and inform their followers about. Instagram for small business help a lot.
Some also decide to do collaborative videos or posts with influencers and bloggers to direct their large following towards the business. Because influencers and bloggers are essentially individuals who have high trustability and reliability, chances are their followers will follow in their footsteps and begin engaging with your business.
Create Shoppable Posts
‍When you're scrolling through a great picture and fall in love with the beach bag in the right corner, would you rather go hunt for the product on the company's page or be directed to the shoppable page by clicking on the right corner?
The latter, of course! Add call-to-actions at the bottom of your stories, highlights or in your feed captions — even tag the pictures with shoppable links.
Research shows that online shoppers prefer easy-to-shop options which require less effort; they see it, fall for it, and want it now.
As you can see Instagram for small business is as crucial as the other parts of your social media game. Be sure to hop on Instagram and start that marketing engine.
‍