Instagram is one of the fastest-growing social media platforms in the world and this year the social channel celebrates its tenth anniversary. That is why Instagram automation is becoming wildly popular.
Over the last decade, the app has revolutionized the social world and is now the go-to platform for celebrities, creators, influencers and businesses alike.
In total, there are an estimated one billion users on the platform and around 50% of those will check their Instagram at least once a day.
That makes it a fantastic tool to help market your brand and drive new customers to engage with your business, increasing your overall profit.
Lot's of users are searching for more Instagram automation options, let's talk about that.
Why Instagram Automation
The benefits of being active and using the platform are clear, but with the best results being seen in those accounts that are posting at least seven times a week it can be a very time-consuming process.
‍Creating seven posts a week might seem like a simple task, but for maximum results, you need to make sure that you are posting at the best possible time.
You should also ensure that you are only posting the very best pictures that you can, using the right hashtags and ensuring you have a caption that engages your followers.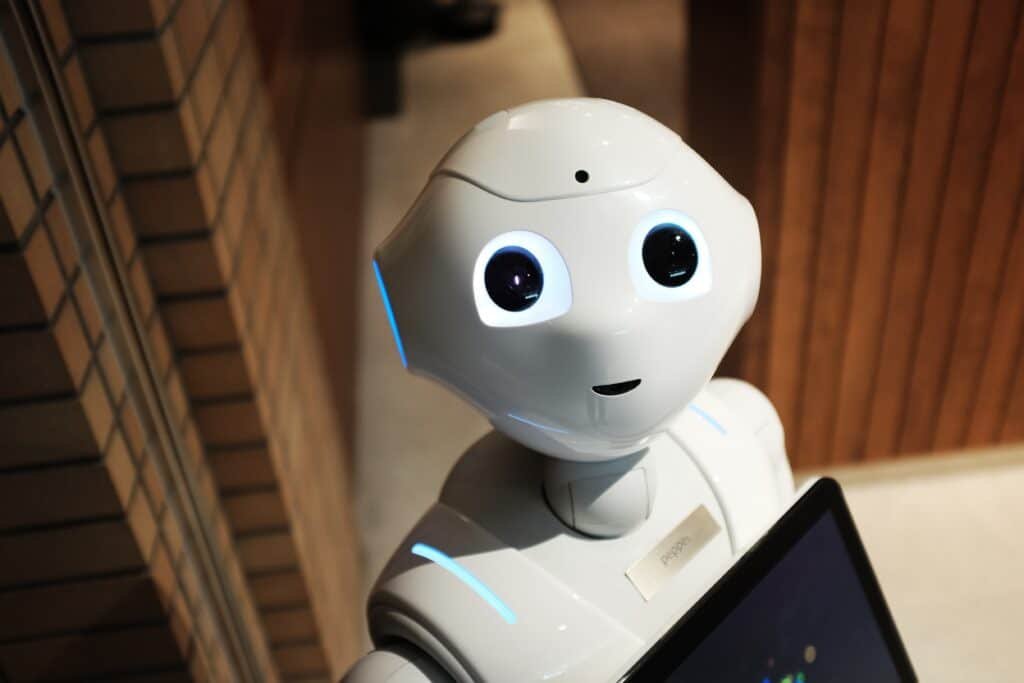 Instagram Automation Tools
A study by Instagram found that the average user will spend 32 minutes browsing and posting on the channel.
However, for those brands that are looking to maximize the exposure, their social media team could easily be spending hours a day interacting with followers, answering questions and boosting their image.
This places a lot of pressure on your company, and the faster you grow, the more you will have to dedicate to the platform.
Instagram Automation Tools To Save Time
Thankfully, in recent years there has been a rise in Instagram automation tools and apps that have been specifically designed to help you to reduce the amount of time that you need to spend on the platform.
Not only do these apps help to make your processes more efficient by letting you plan and schedule your posts, but some can also help you to grow your followers and provide in-depth analytics too.
To help you choose the best Instagram automation tools for your business, we've taken a look at five of the most popular on the market.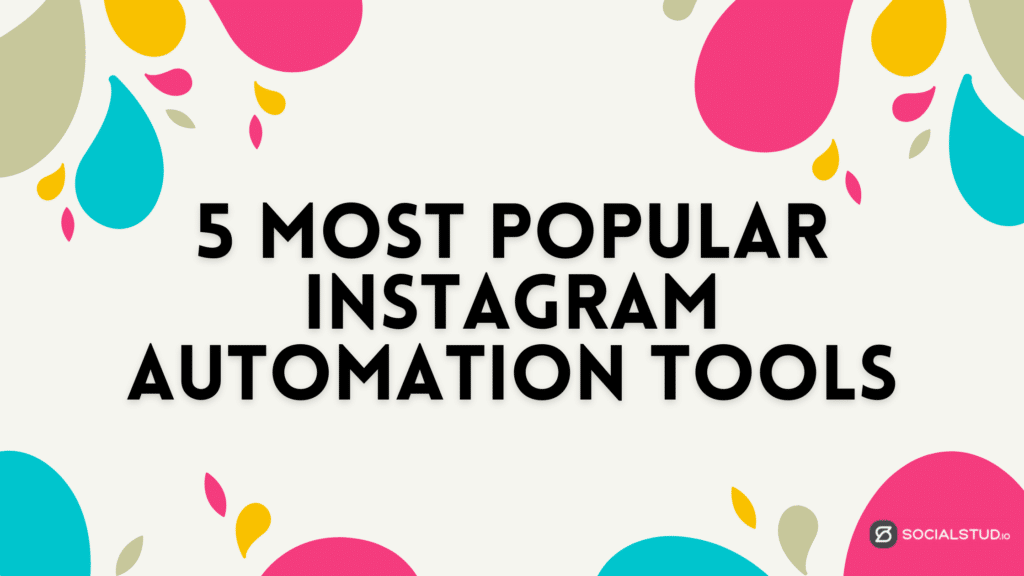 Later – Instagram Scheduler & Social Media Platform
Later is one of the most popular Instagram tools available and is an official partner of Instagram – with over one million of the biggest companies and influencers on the platform using it.
The tool provides its users with an incredibly easy to use interface and lets them plan their posts in a calendar view.
There is also a simple drag and drop feature that lets you move posts around as required, helping you to plan out how your feed will appear to your followers.
Instagram Automation Later Features
Another popular feature of the Later tool is that it lets you bulk upload multiple posts at the same time as well as letting you sync photos directly from your computer drive or Dropbox.
There is also an option to schedule posts for other social networks, including Facebook, Twitter, and Pinterest.
Away from the scheduling abilities, Later lets you engage and interact with other content on the platform by allowing users to search for content by likes, hashtags, and other users.
There is also an opportunity to re-post content as needed.
Later Pricing For Instagram Automation
Later has one of the most in-depth analytics, letting you track how your account is performing.
Later offers users a free version, which lets them schedule up to 30 posts a month on one account – but this is images only and does not include video or carousel posts.
For agencies and people who run multiple Instagram accounts, they can subscribe for a paid option (starting from $9 a month) which unlocks more features.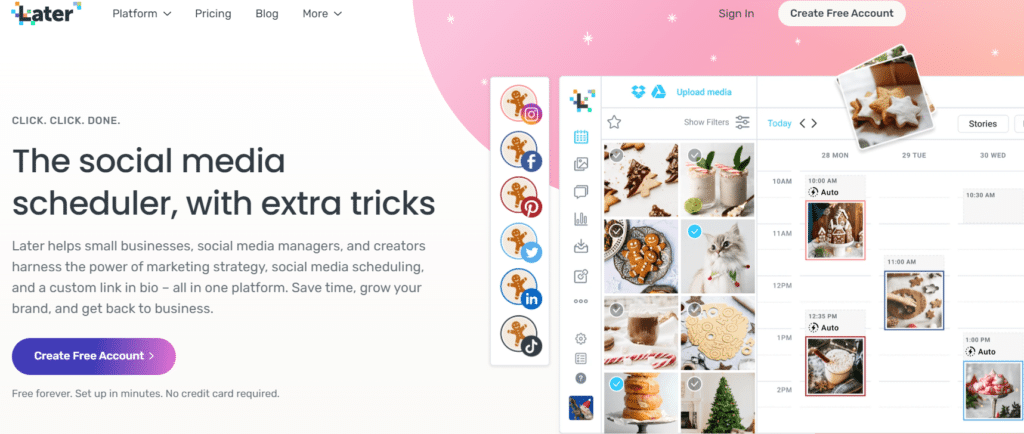 Apphi – Instagram Automation To Post on Instagram
Another giant when it comes to Instagram automation tools, Apphi is used by some huge global companies, including Levi's and Sheraton.
Just like you can with Later, Apphi lets you schedule your Instagram posts directly from your phone or desktop computer and features a similar drag and drop ability to let you plan the aesthetics of your account.
Save Your Hashtags With Apphi Instagram Automation
One particularly useful feature of Apphi is that it lets you store and save your chosen hashtags and captions, which helps to make the whole process far more efficient and streamlined.
There is even an option to let you add the first comment on the post too.
With Instagram stories and IGTV becoming increasingly popular and effective, Apphi has introduced the ability for you to schedule these too.
Although the analytics are not as thorough as some other automation tools on the market, they do still let you track the performance of your posts so you can analyze what your followers are interacting with.
Instagram Automation Apphi Pricing
There is a free version you can utilize, but this is limited to scheduling ten posts per month and only on three accounts.
The subscription version starts from $9 a month and unlocks multiple accounts and unlimited posts.
Planoly – Visually Plan, Manage and Schedule Your Instagram Posts
Planoly is a great Instagram automation tool for those who want to boost the overall aesthetics of their page.
The tool is incredibly easy to use and comes with a simple and clean interface which means it is simple to work out how to use it effectively.
The app lets you schedule your posts as well as carousel posts and Instagram stories.
To help raise your engagement even further, you can add locations and tag people into each post and there is an option to save your hashtags to reduce the time you need to spend on every post too.
Cropping And Editing With Instagram Automation Planoly
Another useful feature of the Planoly tool is that it lets you crop and edit your images in the app, meaning you can ensure that every post is as striking and powerful as it can be.
One of the most useful aspects of Planoly, however, is that it lets you find other posts based on hashtags, stock photos, and other users – which can be very useful when you are running short of inspiration.
Planoly Pricing To Automate Instagram Work
Planoly offers a free version that lets you manage two social profiles and up to 30 posts a month. More premium versions with more accessibility start from $7 a month.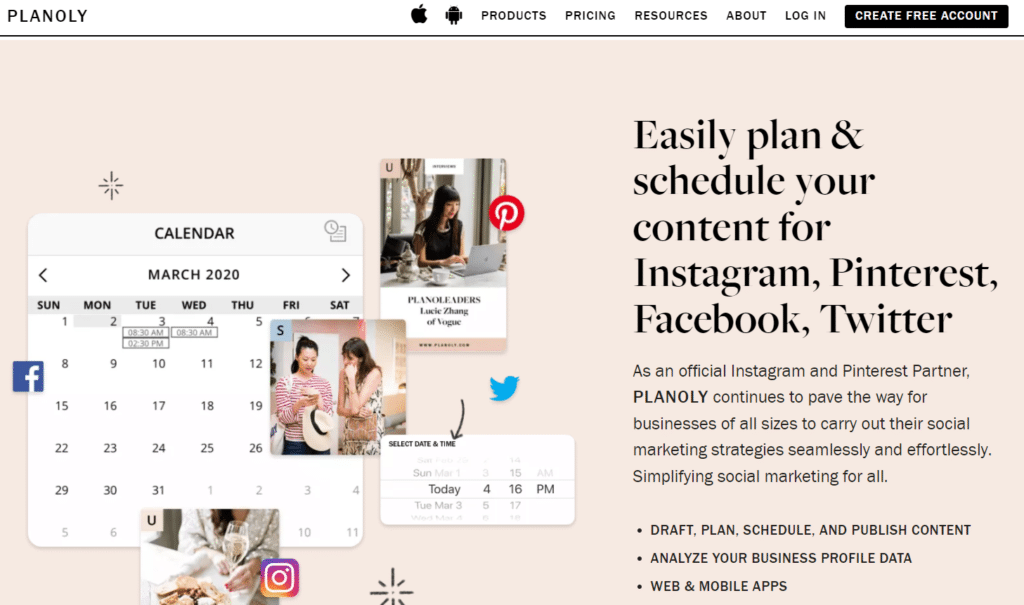 Hopper HQ – Social Media Planning and Analytics
Although it might be one of the newer Instagram automation tools on the market, Hopper HQ is quickly becoming the go-to solution for brands and agencies across the world.
To help make scheduling easier, Hopper lets you upload photos from over twenty different cloud sources and there is also the ability to upload 50 photos in one go.
There is the ability to edit and crop photos, to help boost your visual appeal, and Hopper also lets you store hashtags as well as adding tags, captions and first comments to your post.
It also gives you the ability to view a calendar format of your scheduled posts and despite being desktop-based, it will show you a mobile preview of each post so you can ensure your profile is looking perfect.
Analytics in Instagram Automation Hopper HQ
Hopper HQ's analytics are also very useful for brands, with the automation tool providing users with the ability to track follower growth as well as the performance of each post.
It can also advise users on the best time to post for maximum engagement.
Hopper HQ Pricing For Automation
There is not a free version of the tool, although they do offer a 14 day trial for new users. To use Hopper HQ, it costs $19 a month but there are some bulk pricing options that can reduce this.
Iconosquare – Instagram & Facebook Analytics
Unlike schedulers, Iconosquare is a fantastic Instagram automation tool to help you reduce the time you spend reviewing and tracking your account.
Understanding how your posts are performing and what users are engaging with is vital to the success of your account, and Iconosquare lets you simply and easily track your Instagram page.
Advanced Analytics Of Iconsquare
Unlike the basic analytics that Instagram provides in the app Iconosquare lets you add multiple widgets to help you track everything from engagement and growth to profile visits.
It also provides information on your audience's age, location, and gender as well as the number of mentions that you get each month.
As the use of Instagram stories increases, Iconosquare also lets you track the performance of these posts too.
A very useful feature of the automation tool is that it records all of the account's historical data too – meaning you can track how it is performing over set periods of time.
Iconosquare Pricing
There is no free version of Iconosquare, but pricing starts from $29 a month with discounted bulk options for those agencies who are managing more than one account.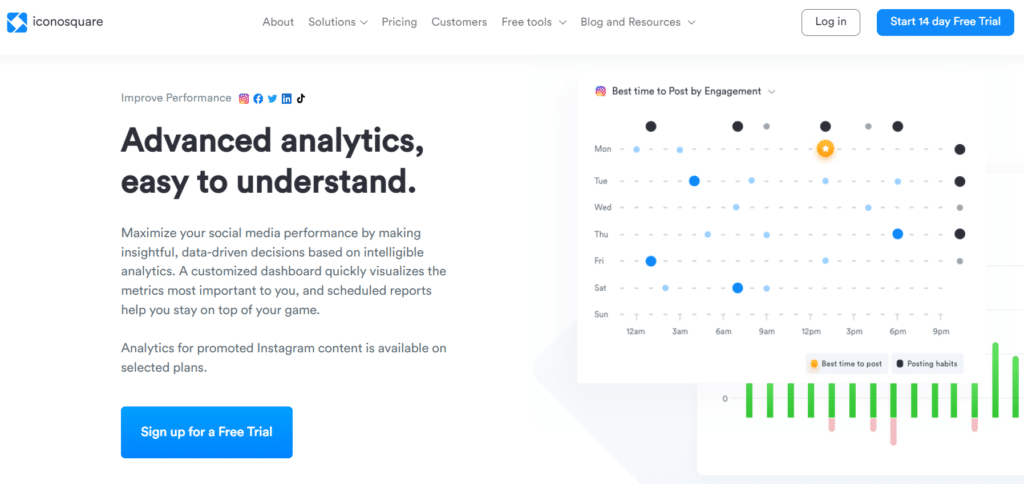 SocialStud.io – Grow Organic Instagram Followers
These Instagram automation tools can help you to save the time and effort you put into your profile, however, that effort is no use without an audience.
Here at SocialStud.io, our talented team will work directly with you to create a dedicated plan that will help you to grow your audience and keep them more engaged.
Our fully transparent methods will let you target those Instagram users directly related to your brand, meaning you will be able to drive more viewers towards your products, services or website.
We also provide in-depth reports when required so you can fully track the performance.
How To Choose Instagram Automation Tool
Remember to choose your Instagram automation tools wisely. Not all of them are legit, working and approved by Instagram.
Be sure to read reviews before giving away permission to access your account and good luck finding your best stack of automation tools.